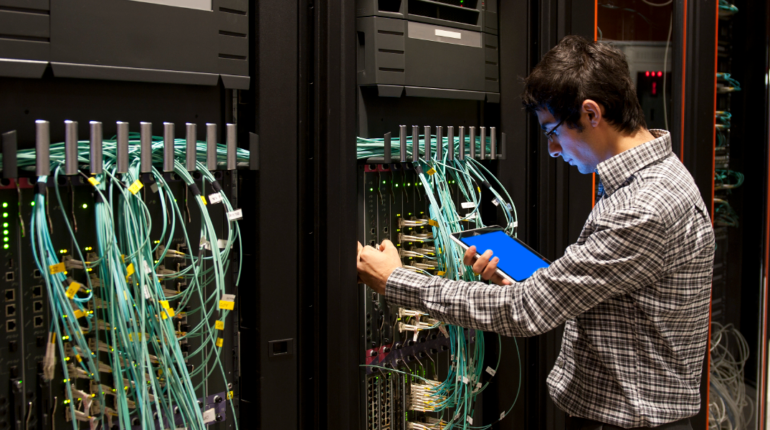 IT operations and maintenance, or IT O&M, is the process of monitoring, upgrading, and maintaining an organization's applications and IT infrastructure on a continuous basis. IT O&M is critical in keeping IT systems and networks secure and operating effectively and efficiently.
Rivera Group works with the DOD and other federal agencies to keep their IT systems running smoothly by managing change, monitoring performance, and supporting users. Our highly trained IT professionals can easily shift between cutting-edge technology and legacy systems. In support of IT operations and maintenance, we offer the following services for our clients:
Help Desk support
Tier 1, 2, 3, & 4 support
Network and systems administration
Database administration
Application and hardware support
Configuration management
Software maintenance and upgrades
IT infrastructure optimization
WAN/LAN operation support
Data backups
Our IT Operations and Maintenance Experience
See how Rivera Group provides world-class IT support for the development of a critical patient portal for this federal healthcare provider. Learn More >
Tools and Techniques
Our staff is current on the latest technologies and play an integral role in testing, evaluating, and implementing new and emerging capabilities for our customers, which results in seamless integrations between the old and new enterprise technologies. To provide advanced IT O&M, our team leverages the following tools:
WireShark. Our team uses WireShark, a network protocol analyzer, to understand what is happening on the network at the micro level.
Ansible. This tool allows our administrators to automate routine IT maintenance tasks to improve efficiency.

 

Netcat. We use Netcat to quickly and securely send and receive network port information.
Rivera Group uses a structured, replicable, and dependable approach to software maintenance and upgrades that includes strict adherence to a comprehensive software maintenance plan. Our structured process for software maintenance includes analyses of each software maintenance request to ensure validity, the development of the proposed enhancement or modification, the documentation of the proposed solution for approval, and confirmation of the final approval to proceed. Once the enhancement or modification has been approved, we proceed with deployment. Post-deployment reviews ensure final deployment meet all requirements and standards.
Our team also supports upgrades to operating systems, applications, and hardware components to ensure upgrades are fully tested and operational before deployment into production. We are equipped to handle everything from large-scale migrations to new platforms to minor upgrades and patch level enhancements. We also provide assistance in updating print media and online help, as well as documentation updates for all system and application enhancements to provide end-users with the latest support.
Benefits and Results
Whether we are providing network support for email and data backups, documentation on a disaster recovery plan, designing and implementing a physical and logical storage array, providing WAN/LAN support or maintaining patches, our IT administrators carefully evaluate and monitor your systems and services to deliver optimal performance to meet or exceed your objectives.
Our team is dedicated to keeping our client's IT systems and networks secure and operating effectively and efficiently. Our expertise in IT O&M delivers the following benefits to our clients:
Reliable and time and cost-efficient help desk support
Immediate accessibility to new software functionality through rapid technology insertion
Resolution to complex issues with minimal to no disruption of operations, service delivery, or functionality