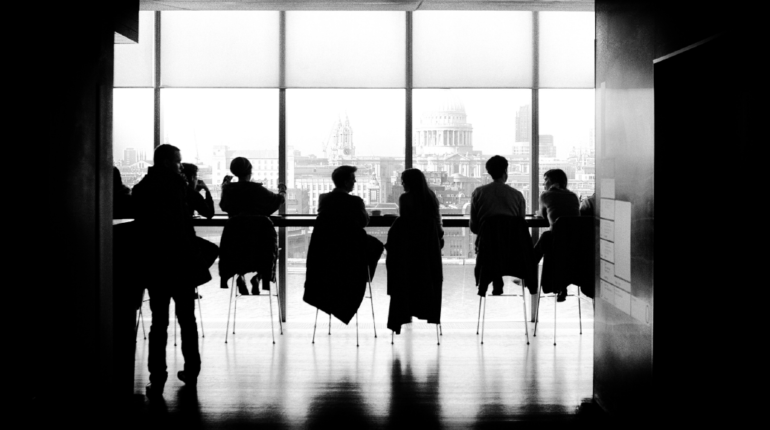 Intelligence Analysis
Intelligence operations and analysis is the process of collecting and analyzing information from multiple sources to gain actionable intelligence on competitors or adversaries. For the U.S. Government, intelligence analysis is vital to delivering foreign intelligence and counterintelligence to the nation's leaders for the purpose of making data-driven decisions that safeguard the country.
At Rivera Group, our analysts and engineers understand the need to have detailed and reliable information at the time it is most needed. Our team delivers advanced intelligence analysis and operations and provides the following services:
Target intelligence
All-source intelligence
Indications and Warnings (I&W)
Application and dissemination
Web and application development
All-source intelligence collection management
Intelligence Surveillance and Reconnaissance (ISR) planning
Counterintelligence and human intelligence (CI/HUMINT)
Our Intelligence Operations Experience
See how Rivera Group supports security operations for this US intelligence agency through advanced intelligence analysis and operations. Learn More >
Tools and Technologies
Rivera Group's analysts conduct a full range of all-source intelligence research and analysis to produce intelligence assessments of foreign military and political influences. Our team analyzes, interprets, evaluates, and integrates extremely complex all-source intelligence data pertaining to battle, force structure, strategic and conventional military capabilities, and key military leadership. We then prepare and disseminate our extensive assessments to decision makers.
We collect, identify, collate, document, disseminate, and maintain big data necessary to produce accurate and actionable intelligence analytics. To do this, we use a variety of the latest tools and technologies including:
Tripwire Analytic Capability (TAC). Rivera Group uses TAC to provide interfaces to existing data and analytic services. Our analysts also combine multiple data feeds to create unique data fusion opportunities. We build detailed assessments and reports of changes

 

to data within TAC, and we customize TAC for each client to maximize data manipulation to meet customer intelligence analysis requirements.
Analyst Notebook. Rivera Group leverage's IBM's Analyst Notebook application to evaluate big data and generate intelligence reports. Our team uses this tool to build connected network visualizations, conduct social network analysis, and produce geospatial or temporal views to uncover hidden connections and patterns in data. This tool allows our analysts to better identify potential threats.
Palantir. Rivera Group's SMEs use Palantir, a tool that allows us to extract insight from massive-scale data of disparate types, from signals intelligence to unstructured data. We search through every piece of enterprise data at high speed, pinpointing significant intelligence and performing multi-dimensional analysis to reveal unseen patterns, connections, and trends in big data.
ArcGIS. We use ArcGIS to build maps, compile geographic data, analyze mapped information, share geographic information, and manage geographic information in a database.
WebTAS. Our team employs WebTAS to query enterprise data and deliver advanced data visualization capabilities while providing uniform access to multiple external data sources.

 

Combined Information Data Network Exchange (CIDNE). We use CIDNE to securely collect tactical information from various U.S. military personnel.
Benefits
Rivera Group delivers advanced intelligence analysis and operations to support mission-critical objectives. Our team provides the following benefits as a part of intelligence operations and analysis:
Intuitive and actionable intelligence products through advanced configurations and automation
In-depth intelligence reporting through complex all-source intelligence analysis
Accurate intelligence analytical products through big data management
Actionable analytics through all-source intelligence, counterintelligence, and human intelligence