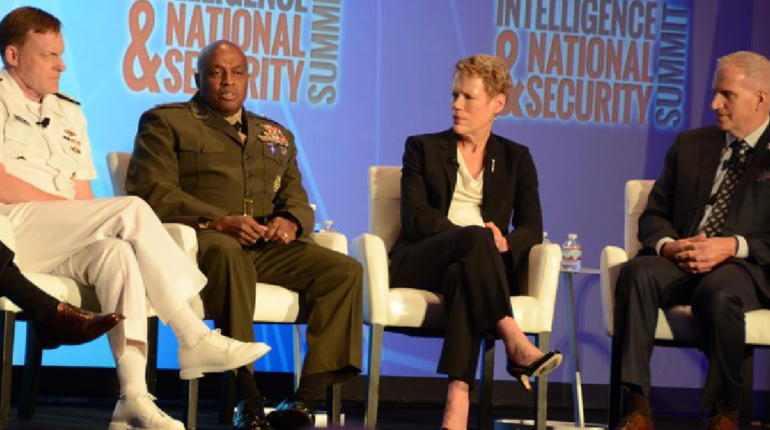 The Challenge
An interdependent, operational intelligence organization at the Department of Defense (DoD) recognized a need for advanced intelligence operations and analysis to counter terrorist organizations and foreign states. 
This DoD agency awarded Rivera Group the task to produce various all-source intelligence, web-based services, and secure event coordination. Rivera Group also provides program support and tailored intelligence to the client's commanders, intelligence directorate, and foreign partners.
Free Download
Learn how this intelligence agency collects and uses intelligence analysis to execute security operations.
Don't worry, we hate spam too. We won't share your details with anyone.
The Solution
Rivera Group's analysts and engineers deliver advanced intelligence analysis and operations and provide the following services:
Target intelligence
All-source intelligence
Indications and Warnings (I&W)
Application and dissemination
Web and application development
All-source intelligence collection management
Intelligence Surveillance and Reconnaissance (ISR) planning
Counterintelligence and human intelligence (CI/HUMINT)
Rivera Group's analysts conduct a full range of all-source intelligence research and analysis to produce intelligence assessments of the foreign military and political influences pertaining to an assigned foreign country/region for policymakers and operators. Our team analyzes, interprets, evaluates, and integrates extremely complex all-source intelligence data pertaining to battle, force structure, strategic and conventional military capabilities, and key military leadership in order to prepare extensive assessments and documents and disseminate information through reports and briefs.
For big data management, we collect, identify, collate, document, disseminate, and maintain data necessary to produce accurate intelligence analytical products such as digital imagery intelligence.
Our team provides knowledge and information management recommendations to the government for web-based services and portal design and management. We configure web products and act as a liaison for in-theater organizations and determine, design, develop, and implement website scripts and configurations to automate dissemination processes for intelligence products. Rivera Group is thus responsible for interoperable intelligence systems and information flow between services, national agencies, combatant commands, and coalition partners.
In addition, our event coordinators plan, coordinate, execute, and synchronize conference center events by scheduling, setting-ups rooms, providing for conference registration, placing and removing signage, coordinating transportation and parking, and breaking down equipment. Rivera Group also provides audio/visual (A/V) and IT systems equipment and troubleshoots and serves as a liaison between support centers and technicians.
The Results
Rivera Group delivers advanced intelligence analysis and operations to support mission-critical objectives. Our team provides the following benefits as a part of intelligence operations and analysis:
Intuitive and actionable intelligence products through advanced configurations and automation
In-depth intelligence reporting through complex all-source intelligence analysis
Accurate intelligence analytical products through big data management
Actionable analytics through all-source intelligence, counterintelligence, and human intelligence