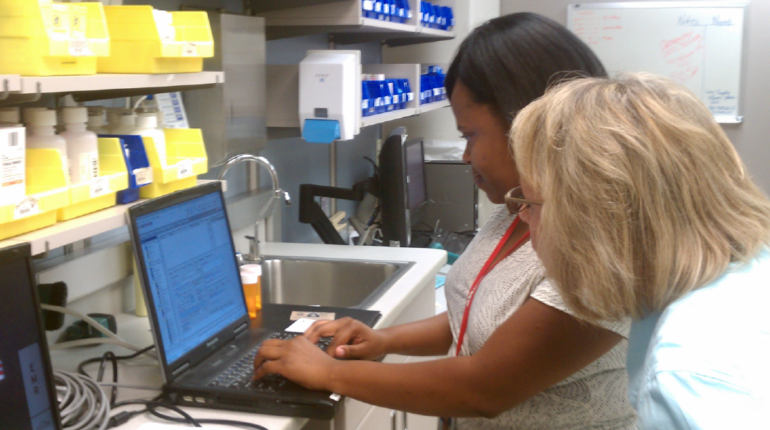 The Challenge
A major U.S. government healthcare provider needed support for the development and monitoring of a critical patient portal, the Next Generation Desktop (NGD) application, to provide assistance in answering patient questions timely and accurately. With a major modernization affecting the entire NGD program, the client required a contractor who could deliver upgrades in smaller releases and deliver quality results in an efficient manner with minimal errors.
This healthcare provider turned to Rivera Group to maintain program operations and implement security controls for systems containing highly sensitive Protected Health Information (PHI), Personally Identifiable Information (PII), and ensure compliance with Health Insurance Portability and Accountability Act (HIPPA).
Free Download
Learn how this major federal healthcare provider developed a successful user friendly patient portal.
Don't worry, we hate spam too. We won't share your details with anyone.
The Solution
Rivera Group's developers maintain and secure this critical patient portal by providing the following services:
Configurations
Web services
Siebel workflows
Enterprise Application Integration (EAI)
Business and financial services
Our engineers work closely with the client's business analysts to understand and improve current projects, as well as provide feedback on the feasibility of projects. Our engineers perform real-time data lookups in cases where multiple patient names match by searching external databases for histories to verify personal information.
Using a hybrid between agile and waterfall development methodologies, our developers debug and resolve production support issues by customizing and configuring the application to meet the client's needs. When issues or bugs are identified, our developers are responsible for fine-tuning those areas of the application, solving deployment-related issues, and providing general technical support for all Siebel applications. 
With regards to testing, Rivera Group developers perform buddy testing and code reviews. They also test new functionality within Siebel applications including user interfaces, integration to external systems, XML/XSL, database design, eScript, CTI, web services, SmartScripts, Workflows, and more. 
Rivera Group developers prepare design documents and present design ideas to the client. They also perform quality assurance, assisting the client's the QA team in understanding the design ideas and potential areas of concern during development and unit/integration testing.
Our IT Asset Management and Procurement Specialists provide IT acquisition support for hardware and software products, including tracking over 1,500 hardware and software licenses.
Rivera Group is responsible for a broad range of Critical Infrastructure Protection (CIP) and Information Assurance (IA) initiatives for the NGD application. Rivera Group ensures the security of every server and infrastructure component that the NGD application touches. This entails consistent and thorough patch management and observance of FIPS 140-2 standards. Rivera Group's team oversees IA and secures network communications. Our responsibility extends to securing the transport of non-digital media by truck, observing strict sign-in and sign-out procedures, and labeling sensitive requirements per the client's standards.
The Results
Rivera Group continuously helps our government healthcare client maintain and secure their critical applications and networks while providing the following benefits:
Reliable and time efficient help desk support
Compliance with security regulations through consistent patch management
Immediate accessibility to new software functionality through rapid configuration
High-quality software upgrades through quality assurance, buddy testing, code reviews, and a mixture of agile and waterfall development methodologies