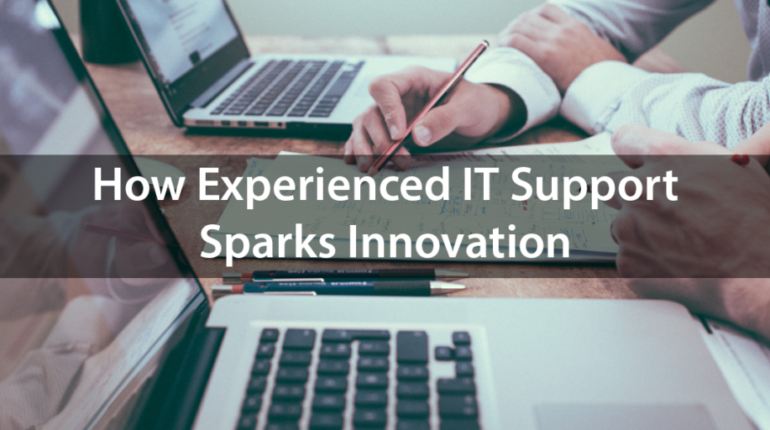 As information technology evolves and expands into new spaces, the definition of IT support evolves with it, requiring administrators and other staff to keep up with the dizzying rate of change through the constant addition of new skills. To fall behind is to expose the organization to a host of problems, from crashes to cyber threats.
The U.S. Army Marketing and Research Group (AMRG) saw this challenge when they wanted to reach more potential recruits and engage them at a deeper level. They turned to Rivera Group's experienced team of software developers and media specialists to manage the change to their systems, create more relevant content and maintain their cybersecurity posture as they achieved this goal.
Managing Change
AMRG wanted to upgrade their website, GoArmy.com, to create a better user-experience that was easier to navigate and more appealing to their target audience. Rivera Group stepped in to manage the maintenance and small-to-large project updates on a daily basis. For these cases, our experience allowed us to work quickly and accurately, which were critical to AMRG's success.
Rivera Group also provided guidance on the technical requirements for all external projects, and our historical knowledge assisted in ARMG's IT decision-making process. For large projects requiring multiple organizations, our team continues to coordinate with the other parties, offering technical support to keep AMRG's online presence running smoothly.
Staying ahead of change is difficult, which is why a highly skilled IT staff is critical to meeting mission goals.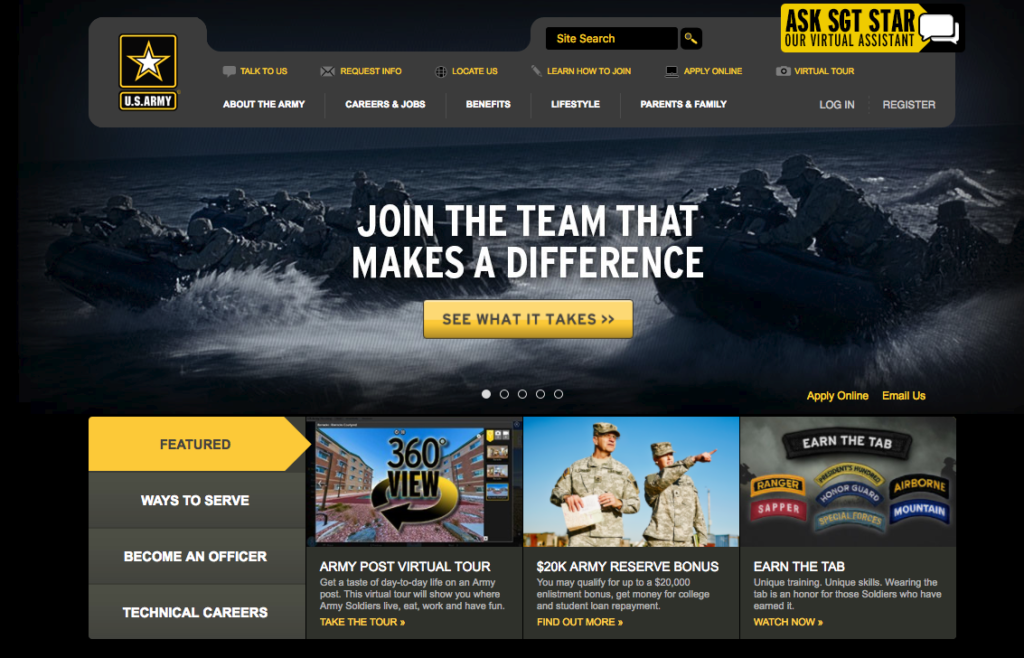 Creating Content
It's not enough just to have an online presence—to succeed with a content marketing strategy, AMRG knew they had to create content that was relevant to their targets, and not only that, it had to find its way to them through relevant social media channels.
Rivera Group's technical writers perform in-depth research to develop captivating content for the specific audience the Army wants to reach. Then, they adapt this content for the GoArmy.com website and the Army's social sites like Facebook and Twitter. Our team of web designers, videographers and graphic specialists design and create engaging images, videos and web page layouts for the client's website updates and PR material. To meet the Army's branding standards, Rivera Group develops content plans for AMRG's current and future project development, focusing on a web experience that engages users through multimedia content like videos and graphics.
With increasingly high amounts of traffic and clutter on the internet, earning attention is difficult, but having an experienced partner like Rivera Group makes it much easier to produce content that not only captures your targets' attention but keeps them engaged.
Maintaining Cybersecurity
Recent high-profile hacking crimes have underscored just how high the stakes are when it comes to cybersecurity. Wanting to stay ahead of this disturbing trend, the Army recently launched a project called Hack the Army, where they tested their cyber defenses by offering incentives to anyone who hacks their computer systems. The projected resulted in the discovery of 122 vulnerabilities, of which 39 were assigned to Rivera Group to address.
The Rivera Group team managed to correct 94% of the assigned issues before the end of the given timeframe. Compared to the other IT service providers working on this same project, our team corrected the largest number of vulnerabilities in the quickest timespan.
It's impossible to predict every possible cyber attack, which is why you want to have a team of experts who have the know-how to work quickly to diagnose the problem and get your systems back up and running.
Make the Most of Change in IT
Today, AMRG reaches more people with content that communicates the benefits of the Army in a more impactful way. This was made possible by being able to move quickly to make changes, to develop meaningful content that hit its mark and to defend the cyber posture of GoArmy.com.
How would you benefit from an improved IT infrastructure, online presence and more secure cyber posture? Take a look at what our IT experts can do for you. To learn more about how you can benefit from our experience leave a comment below or contact us directly.